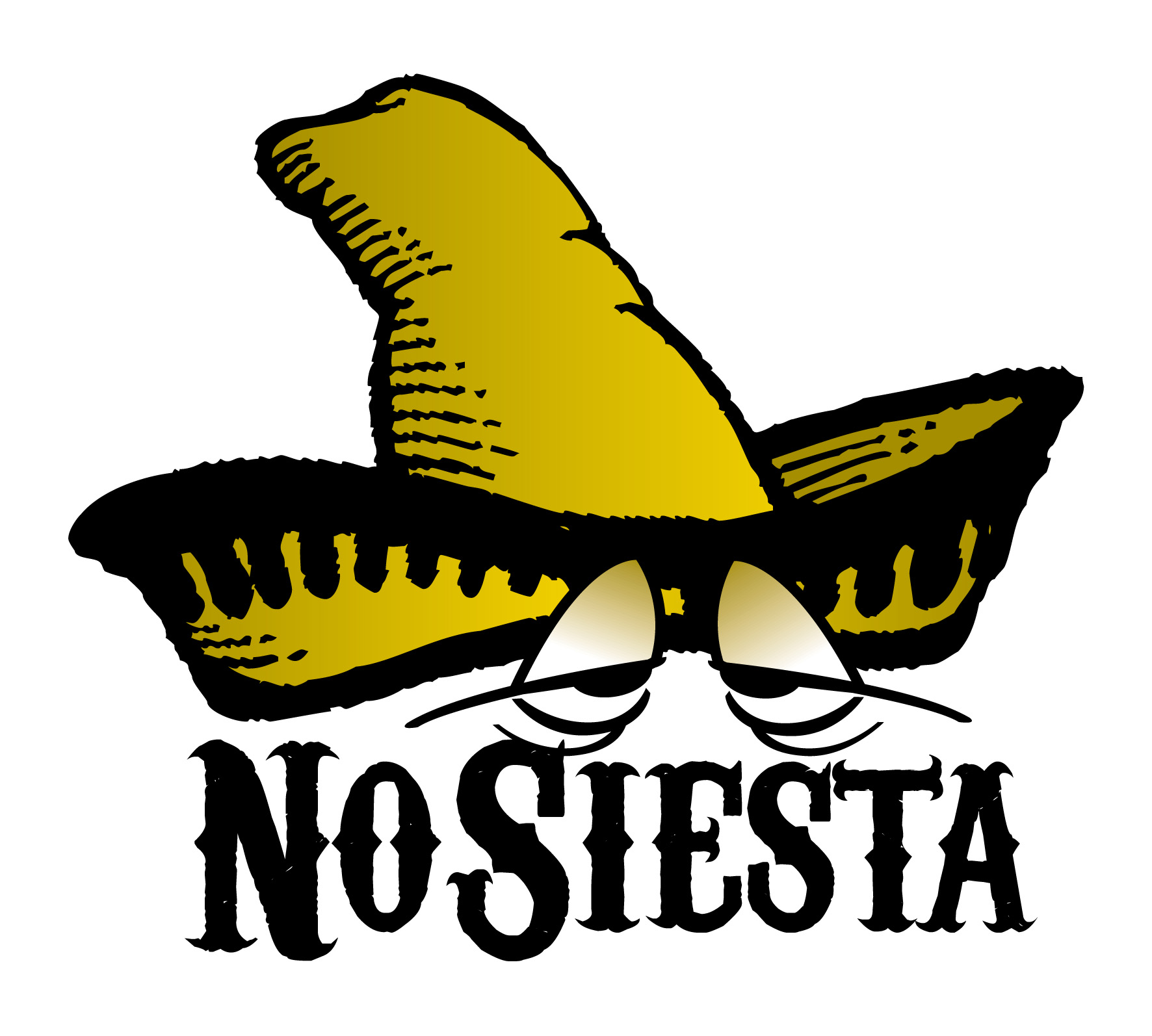 "No Siesta" was born to the Golden shores of the East Coast of Australia in 2007. This combination of Latin Jazz, Carnival Sounds and Modern Dance Beats is sure to move booty's all around the globe into a rhythmical frenzy.
Live "No Siesta" brings to the stage a DJ set of Latin / Tribal Beats and can be accompanied by up to two piece horn section, percussion & flamenco guitar. So for some South American spice on your dance floors, look no further then "No Siesta"!
No Siesta's debut release in Feb 2011 "Bing Bing Boom!" was a latin infused party package featuring No Siesta's "Original Extra Cheese On Her Taco Mix" which claimed No. 3 position in Traxsources Nu Jazz/Brokenbeat charts 3 weeks running. Equally tasty are the remixes by Socafrica aka Jeremy Sylvester which also gained Traxsource chart presence. Then for all the latin hip hop heads DJ Katch of Resin Dogs fame delivers a more down tempo vibe with his "Bling Bling Remix" and last of all a straight up electronic funk breaks remix by the forever transforming and innovative Nine Lives The Cat. In all a very diverse and tasty release, so be sure to have your bean dip and corn chips out when you hear this number!
2013 will proved a busy year for No Siesta bringing in the new year with performances scheduled for 2 of the biggest parties in New Zealand supporting the likes of Joey Negro, J-Boogie, Charlie 2na, All Good Funk Alliance, Rubber Johnson, Omegaman, Stonebridge and many more. On the production front they have a remix for All Good Funk Alliance and Emprasarios with their track "In The Rain" released on FortKnox Recordings in early 2013 along with follow ups to the success of the debut release.
MAKE AN ENQUIRY
Releases by NO SIESTA