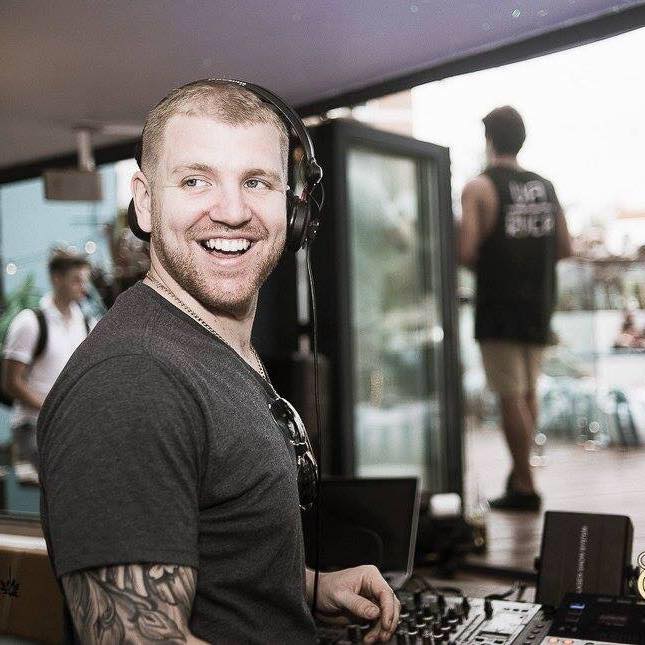 Eddie Thomas is the alter ego of a fella commonly known as Tommy McClements. Originally from Northern Ireland but he now calls the sunny Gold Coast home. Tommy finds himself regularly setting the vibe within the Australian dance scene as well as being found behind the controls at 105.7 Radio Metro.
In 2009 under the name of Dj Tommy, he released a song with fellow Gold Coaster and one half of Rave Radio, James Todman, called United as one. The track was well received by some of the industries leading figures and made it to the top of Radio Metros' chart. Fast forward to 2015, after completing a Bachelor of Audio Engineering he released his debut EP; The MAEN Journey. This concept EP uses a genre motif to simulate the feelings and emotions that could be attributed to a festival goer at a time of day, such as; the sunrise in the morning, chilling and relaxing in the afternoon, the euphoria of a sunset, and the driving beats of an after party.
With residencies in the most prestigious nightclubs on the Gold Coast Tommy has also been called upon to whip the crowd up into a frenzy for some well renowned and regarded brands such as Hedkandi, Fierce Angel, Pukka up and Kissdafunk. While also getting the bookings to playing at the compilation album launches for Global Gathering, Wild Summer and Pacha. He has also made an appearance on the festival scene playing at the much loved Summafieldayze and Black Opal in Coffs Harbour and some 'pop up' festivals for Red-bull and Radio Metro.
With a career spanning over 10 years Tommy has had the pleasure of working with, or having as guests on his show, some of the biggest names in the industry, here comes some shameless name dropping; Armin van Burren , Axwel, Booka Sade, Martin Solveig, Ferry Corsten, Carl Cox, John Digweed, D Ramirez, Tom Novy, The Potbelleez, Feddy le Grande, Mark Knight, Super8 & Tab, Paul van Dyk, Tocadisco, Funkerman, Lisa Lashes, Cosmic Gate, Brooklyn Bounce, The Egg, Mark James (Future Entertainment) Camile Jones, Bob Sinclar, Steve Porter, Studio B, Cicada, The Freemasons, High Contrast, The Orb, Above and Beyond, Sander van Doorn, Agneli & Nelson, The Shapeshifters, Mark Doyle, Mark Brown (MYNC project),Meno de Jong, John O'Bir, Jimmy Z, Luciana, The Hoxton Whores, Roger Sanchez The Stafford Brothers, Mr Timothy, Inaya Day, James Ash (Rogue Traders), Vandalism, Syke and Sugarstar, Dirty Laundry, KCB, Tenzin, Tydi, Baby Gee, Mark Dynamix, John Course, Goodwill, Bobby T (kissdafunk), The Cut, Klaus Hill, Sam la more, Chris Lake, Timmy Trumpet and Sister Bliss just to name a few.
MAKE AN ENQUIRY