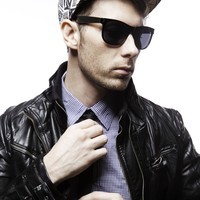 Trent Wildman AKA Cutloose has been regarded as one of the leaders in the genre bending, mash up styles of Dj'ing since 2005. His non stop party energy continues to excite and wow audiences and dance floors across Australia. One-man party mash-up machine, musical ninja, virtuoso musical commander and turntablist at heart'. A versatile dj with a perchance for high-energy sets ranging from Hip Hop, Funk, Electro, Rock and Disco. A regular feature in many of Brisbane's respected nightclubs, over the years, his skill and non stop party sets has set him apart as a dj whom has not only performed nationally but also internationally with Tours to America and Taiwan.
Having previously shared the same stage as M.I.A, Lyrics Born, A-Trak and Kid Sister, DJ Craze, Z-Trip, MSTRKFT, Cut Chemist and DJ Shadow and Ugly Duckling. Cutloose's success has seen him become a regular feature on many festival line-ups within Australia, including Parklife, Blah Blah Blah, Good Vibes, Future Music, Quicksilver Pro, Brisbane Music Festival and after parties for BDO, Parklife, Billabong, Von Zipper, Virgin Airlines. As well as being Mick Fannings personal Party Rocker.
With a Turntablist background that started in 99'. Cutloose taught himself to scratch and juggle and blend his favorite tracks together the way he saw fit. In doing this he developed his own style and way of DJ'ing that set him apart from everyone else. This, hand in hand with his passion for music, professionalism and ability to mix between genres such as R&B, Electro Club, Funk and Disco then back again. Makes him a cut above the rest. With an Album released through American Record Label D-Fault Records due out by end of the year and two new exciting never before seen interactive live shows, (Cut & Cook (A DJ and Cooking show) and Cutloose's Wheel of Genres (The name says it all).
Recently his foray into food has created Cut & Cook. A perfect blend of Food and Music. "Cut & Cook" is a DJ Cooking show that provides the excitement of DJ'ing and flavours of Cooking at the same time, resulting in a delicious feast for your ears, eyes and mouth.
MTV has picked up on the success of Cut & Cook and recently finished a mini series of cooking episodes. Along with Sponsorships from Red Bull, Sailor Jerry and clothing label Zanerobe, Cut & Cook is going International. With Vietnam and Japan episodes wrapped.
Keep your eyes open you won't witness another DJ like him and be sure to keep up to date with all of Trent's Culinary and musical adventures on his Instagram and Facebook page.
A truly one of a kind experience
MAKE AN ENQUIRY