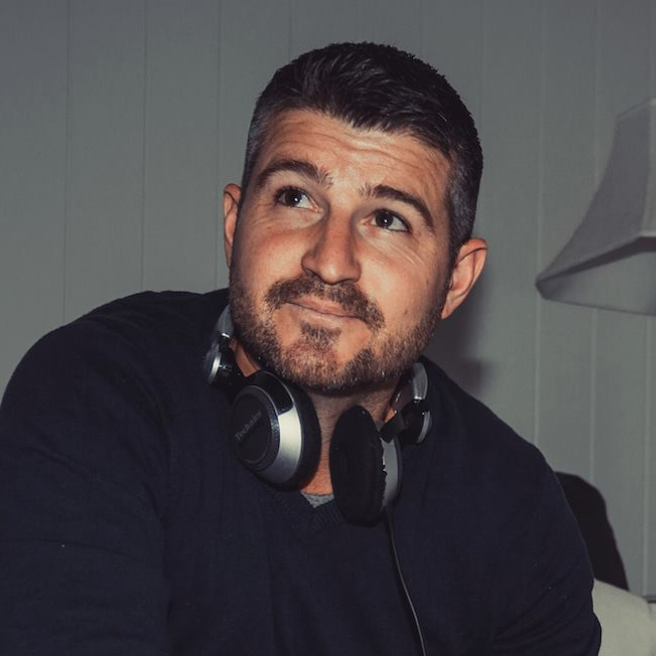 DJ/Producer/Remixer by night and Respect Music General Manager/Radio Show Host/Marketing and Entertainment Consultant and Label Manager by day, James Canning has been one of the purveyors of the underground Electronic Funk and Soul Music scene on the East Coast of Australia since 2001.
DJ CAREER: He has played alongside a diverse array of acts such as: Kenny Dope Gonzalez, DJ Hyper, B.L.I.M, DJ Dee Kline, The Resin Dogs, Kid Kenobi, Bob Sinclar, DJ Gregory, De La Soul, Koolism, Downsyde, Ian Pooley, Syke n Sugarstarr, Grant Nelson, Nic Toth, Plump DJs, Krafty Kuts, Hybrid, Jason Herd, Roger Sanchez, Rasmus Faber, Blackstreet and many others. He's also played at premiere events such as Two Tribes, Summafieldayze, Good Vibrations and The Big Day Out.
RESPECT MUSIC RADIO: Throughout this time he has also been at the helm of numerous radio shows featuring mash ups of house, funk, breaks, hip hop and soul, and most recently being a part of Respect Music Radio, which claimed No.1 voted by the people specialty show in 2009 on Gold Coast station Radio Metro 105.7FM and also gained support and airplay in Melbourne, Brisbane, Mackay, Cairns and Townsville until Nov 2016 when it was given a hiatus so that James could focus on other endeavours.
PRODUCTION ALIASES: James's first solo production release was 'Latin Boogaloo' on the Kingz of Steel Hip Hop compilation in 2002, through Butter Beats. He has since produced many tracks through his collaborations with Otto Mitter, Grant Wallis and Andrea Tenille under the alias "Rubber Johnson" who are most notably known for their collaborations with All Good Funk Alliance through 2009 to 2012. He has also produced numerous works alongside producer/musician and friend Otto Mitter under such aliases as "No Siesta" and "The Rhythm Method". He has also formed and produced material for the soul trio "Black Cherry" and created a live party set under the alias "Hot Jam" which has Andrea Tenille on vocals alongside guest Saxophonists, Percussionist and anyone else who wants to join the parting, whilst James drops re edits of classic funk soul and disco. His first solo production project is that of an alias titled "Creative Consciousness" this project finds Canning searching the world for guest vocalists to feature on tracks that have been culturally influenced by the guest vocalist's place of origin, they must also share deep engaging and conscious content on these tracks, hence the title. He is also developing the sound and producing Andrea Tenille's solo material due for release in 2019.
RESPECT MUSIC RECORDS: Respect Music Records was born in 2013 with the release of No Siesta's debut single "Bing Bing Boom!" within 3 weeks of release took up the number 3 position in the Brokenbeat/Nujazz charts on Traxsource. The release also featured remixes by Jeremy Sylvester aka Socafrica, Nine Live The Cat and DJ Katch offering a diverse selection of flavours.
This was then followed by Rubber Johnson's long awaited debut "U Can't Stop The Rubber Rocket" which showcased remixes from Slyde, AGFA, Phonic Funk and Reekay Garcia. This also gained alot of positive support from funk fans world wide. 2015/16 proved to be the most productive years for the label with a stream of releases and remixes being dropped by Sharif D, Cutloose, Teddy Black, Sean Murray, DJ De La Roche, The Shazam Experience, Faiith, Frankie Shakes, Rubber Johnson, Axis (Tom Drummond and Michael Justice) Jimi Needles, MuSol, Zamali and Mario Coppola, Ad'N'Kuts, Opolopo and Amalia, Sharif D and Black Cherry, Mark Maxwell and Creative Consciousness to name but a few with more coming in the near future!
James's collection of music, industry knowledge and contacts allows him to create whatever atmosphere. From a 12 piece funk band or 6 piece Latin ensemble, to a soul / Latin jazz lounge DJ set or throbbing tribal house DJ set. In the studio he can draw upon his many musical influences and talented session musicians to create anything from Latin Jazz and Hip Hop to Funky House and Breaks. What ever the vibe, if it has got soul or rhythm he will be a part of it, as he knows nothing else.
Confirmation of this dedication to his work can be found through his trademark signature and company slogan...
Love, Respect, Music
Connect with James Canning:
Official Website
Soundcloud
Respect Music Facebook
James Canning Facebook Page
Twitter
Event Bookings