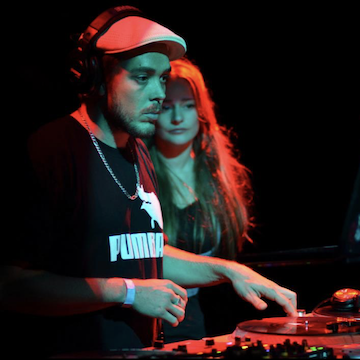 Much Love DJs have together been exploring genres and rocking parties for over a decade. The duo's holistic approach to entertainment produces an exciting and dynamic sound, meshing different cultural elements and styles into a unique vibe.
With an extensive knowledge of genres, Much Love DJs share a deep understanding of music's role in the 'journey' of an event. Their roots started in breaks, which branched out to different styles over the years like nu-funk, hip-hop, electro, funk house, drum n bass, progressive, glitch and deep house.
Incorporating live vocals, effects and understated turntablism skills into their set keeps things interesting and makes for an unforgettable performance.
These days the pair aren't what you'd consider style-specific. From years of performing at private parties, they've collected into their arsenal the ability to select and mix tracks from a broad spectrum, and play to suit the crowd, regardless of the venue.
Over the years Much Love DJs have supported acts including Soul of Man, Peo de Pitte, D-Cup, Slyde & Hedflux along with hip-hop artists like Horror Show, Cheap Sober, Kounta, Harrnaps, Bates MC and The Tongue to name a few.
They've performed in many different settings up the East Coast of Australia including venues such as Barsoma, Phresh Ink, The Hi-Fi, Secret Garden Festival (SYD), The Marlin Hotel (Sth Coast NSW), Nimbin Mardi Grass, Ruby Tramp, Twin Towns, Paradise Lost, Rattlesnake, The Clock Hotel, Sprung Festival, Billy's Beach House, Miami Shark Bar and The Jubilee Hotel.
After a few years on hiatus exploring other projects, Much Love DJs are BACK and ready to rock the joint!
MAKE AN ENQUIRY