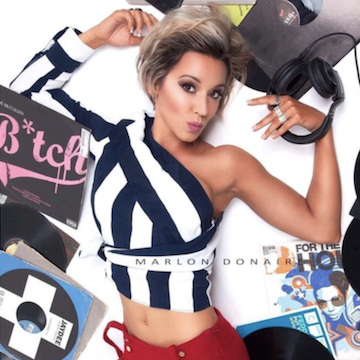 A seasoned performer, Tasha has been on the stage since the age of five. Originally a ballet dancer turned triple threat entertainer (Singer|Dancer|Actor), she has performed to audiences in countries such as Japan, Ibiza (Spain), Thailand, Bali and of course Australia! Tasha is a true crowd pleaser at heart with her ability to create a happening party vibe with sophistication and class. She has a passion for the art of creating magic not only on the stage and in the clubs but also in the studio...
Labels she has released on include DekTek Records (Australia), Marcus Knight Presents (Australia), Dance and Love Records (Italy), BIP Records (Belgium), Trontronic Entertainment (Switzerland) & more to come.
Tasha was the lead Vocalist|Top Line Writer of Australian House Music Act, The Shazam Experience, for 7 years and co-hosted their weekly radio show The Sound Of Shazam on 105.7 RADIO METRO (Australia). Co-producing their album Cosmic Confessions in 2013 ignited her passion for music production. This sparked an ever increasing desire to develop herself from Vocalist|Top Line Writer to DJ|Music Producer|Vocalist|Top Line Writer.
Since her departure from the live act in 2015 Tasha has spent time travelling back and forth to Europe. Gaining inspiration, furthering her music development and getting in touch with her deep Bulgarian roots once again. Her mother being a pianist herself and constant support gives Tasha the musical genes and ambition to always grow as an artist. Keep an eye out for what is yet to come from Tasha Losàn!
MAKE AN ENQUIRY